At Coral Sea Eyecare we dispense a wide range of Safety and Sports wear, including our popular prescription dive masks, prescription ski masks, cycling wear and safety spectacles. With options to suit individual requirements and sport styles, why not call us for a chat on how we can improve your vision whilst doing what you love.
Featured sport and safety eyewear ranges
BOLLE VORTEX
The Bolle Vortex is the perfect frame for all kinds of sports including road cycling, running, triathlons, cricket, high-speed ball sports, mountain biking and motorbike riding.
B-THIN technology
Software using the most advanced calculations is used to create customised lenses and the ultimate in lightweight products. An axial compensation of the prescription takes into account the size of the frame and the wearer's facial anatomy if necessary.
B-CLEAR
B-Clear lenses offer unrivalled optical quality. Lighter than polycarbonate, these lenses allow for larger designs and fuller coverage — giving you enhanced protection from the elements without the added weight that can slow you down. Lighter than polycarbonate, these lenses allow for larger designs and fuller coverage — giving you enhanced protection from the elements without the added weight that can slow you down.
PHOTOCHROMIC LENSES
This is no simple coating. Bollé® photochromic technology is embedded into the lens at a molecular level to automatically lighten and darken according to the conditions, always protecting your eyes from harmful UV rays.
ANTI-FOG TREATMENT
No fogging on your eyewear under any circumstance. Not only repels the fog that clouds your vision but is simply revived by an application of moisture. Available on all Bollé® Polarized 8 base models.
OLEOPHOBIC/HYDROPHOBIC TREATMENT
Oleophobic treatment on the outside of the lens. Forget about dirt, grease and waterspots, this coating stops it before it sticks to your lenses and causes a distraction. Available on all Bollé® Polarized models and B-Clear lenses.
Eyres Titanic
Eyres Titanic is a floating frame designed specifically for active watersports. The model features hydrophobic coating and polarised lenses to reduce moisture build-up, and to eliminate glare, allowing the wearer to see more clearly, thereby ensuring the safety of you eyesight while you enjoy the thrill or challenge or waterplay or sports!
Prescription dive Masks
When you wear prescription lenses, prescription dive masks are the only way to ensure you are experiencing our beautiful Great Barrier Reef to its full kaleidoscopic potential! with a removable prescription insert, you can keep your mask if your prescription changes over time. We can also add prescription lenses to your existing dive mask.
SAFETY EYEWEAR
Did you realise that around 95% of eye injuries treated in hospital are the result of lack of attention and careless regard for basic eye safety precautions in the workplace? By wearing appropriate safety eyewear, you can reduce your chances of ending up with eye injuries. At Coral Sea Eyecare, we provide a wide range of options for both individual employees, and for corporate employers for protecting your eyes in the workplace.
EYRES SAFETY GOGGLES
The 709 Eyeqasr goggle provides optimum eye protection for high threat and hostile environments found in many industrial, fire, defence and sport applications. Featuring a double thermal layer lens, this low profile goggles is based on a modular system that allows it to be configured to users' specific requirements.
The filtered air vent system provides constant airflow to the eye area while at the same time eliminating dust particles. A high-density air vent foam is also available with the double glazed thermal lens for extreme protection against fumes, smoke, heat and cold. Hypo-Allergenic washable NBR face foam maximises facial comfort for extended wear.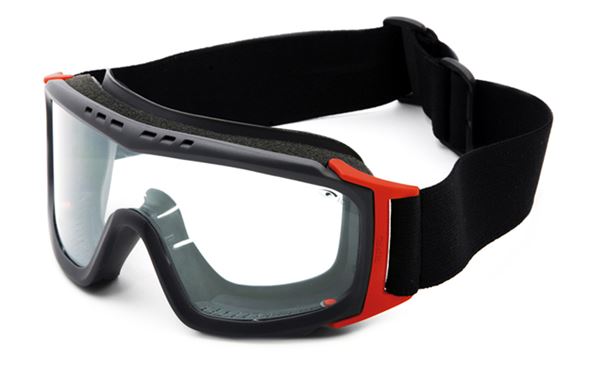 UGLY FISH SAFETY RANGE
Probably tougher than you are, the Ugly Fish safety eyewear range offers maximum protection and comfort all in a fashionable sports wrap around frame. These polarised safety glasses are perfect for the outdoor worker who works all day in bright sunny conditions to prevent squinting and ensure you can clearly see the job at hand and help prevent accidents or injuries.
To learn more about our sports and safety ranges, please complete the form below: